Meet Laura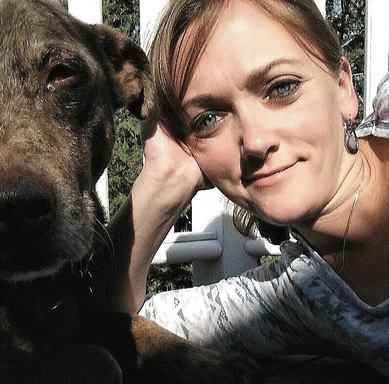 A dreamer, a do-er, a teacher,
a writer, a mom, a wife, a daughter, a pet-parent.
Fueled by inspiration, never settling and forever learning.
People-loving, student-teaching and dog-speaking.

---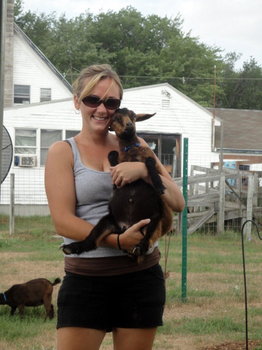 Wife and mother of two young children, 3 dogs, and a cat
Born in Framingham, MA, Laura earned her Applied Animal Science Associate's Degree at the University of New Hampshire's Thompson School in 2005, and then went on to earn a Bachelor's Degree in Psychology through the University of New Hampshire's College of Liberal Arts in 2007. During that time, she volunteered with
Canine Companions for Independence
, studied abroad in Australia, volunteered and interned at the NH SPCA and soon started teaching classes there.
She officially started Miss Behavior Training in 2008. While further building her client-base, s
he worked at Cocheco Valley Humane Society as a kennel technician, adoption counselor, and behavior consultant. During this time, she also served on the Board for Rochester Dog Park.
In 2011, Laura, eager to learn more and to become more well-rounded in pet care, began working at
Animal Health Center
in Rochester, NH. She continues to work there part time as both a veterinary technician and a Behavior Consultant, offering behavior consults to their clients in the office.
Now in
Northwood
, when she's not working, she can be found out and about with her children, on walks, at parks, beaches, or playgrounds.
---
---
"It only takes one dog to inspire a career in animal behavior and training. For me, that was dog was named Coral. A young island mix, when I worked in a kennel during high school and met this girl, she was a mess. Improperly socialized, terrified, and very smart. She was THE dog. The first inspiration who sadly only lives on in memory but who got me started on my path to help others avoid the same mistakes."

---
Miss Behavior's Crew

Fletcher

: an 11 year old Catahoula/APBT mix with a curly tail, adopted from the NHSPCA in 2007 when Laura was working there. He was originally a South Carolina stray and was brought up on transport. He had severe separation anxiety, fear of men, children, most women, the sound of glass bottles, flags blowing in the wind, gates, you name it. Now, he has a large vocabulary of tricks and cues, only has anxiety in novel environments, and would sell his soul for a piece of kibble

UPDATE: RIP Fletcher 7/22/17Felix

: a 10 year old mixed breed, Shepherd/Lab/Pointer/mystery dog. He was originally from Alabama and was found with an embedded collar, which he still has the scar from. He was bouncing off the walls at the SPCA and had been there for a month, so Laura took him out to work with him. He ended up showing a lot of great energy around other dogs and was very social with people. He has some completely managed food/bone guarding issues, will still bounce of the walls if really excited and loves to play dead for attention (his alternative to jumping).

Cora:

Cora came in as a foster at 7 months old. She had been dropped off with her siblings at a shelter in Texas and transported north. You can often see her working with Laura in some of the dog-dog cases. She can be a little shy to start with but once she knows you, she can't control her licker!

Milo

: Milo is a domestic medium hair adopted from the NH SPCA as an 11 week old, 2.5 lb kitten. He had a severe upper respiratory infection when brought home so there was a lot of handling and syringe feeding done at a young age. For that reason and simply due to his overall personality, he has turned into a very gentle, social cat. He likes to be one of the dogs, and can often be found cuddling with them in bed

Gus and George:

Gus and George were dairy goats we had for a few years. They were therapy goats, visiting nursing homes - bringing laughter and joy to many people! Sadly, Gus suddenly passed away, leaving George lonely and after reaching out to some local farms and others with goats,

Jenness Farm

happily took him in. He currently lives with his lady friend, Kate and a donkey.

---